Smart Ways To Use Your Airlines Miles And Hotel Points
Extreme-photographer/Getty Images
Hotel loyalty points and frequent flyer miles are the secret weapons of savvy travelers, allowing individuals to travel further for less. Since the travel and hospitality industries are highly competitive, airline miles and hotel points are intended to encourage brand loyalty, so why not take full advantage? The world of hotel loyalty points, frequent flyer miles, and co-branded credit cards can seem daunting and confusing at first glance. And to tell you the truth, this promotional and perk-filled world can remain pretty confusing at the second and third glance, too.
However, after you familiarize yourself better with points and miles, particularly within the loyalty programs you choose to join, these rewards for brand loyalty can really pay off. Although the most common ways to accrue miles and points are by flying and staying at hotels, you can also earn points by buying groceries or going to the movies in today's world of co-branded and travel-friendly credit cards. Similarly, you can spend your miles and points in various ways, but by knowing how to spend airline miles and hotel points effectively, you can maximize the value of your travel rewards.
Redeem for business- or first-class seats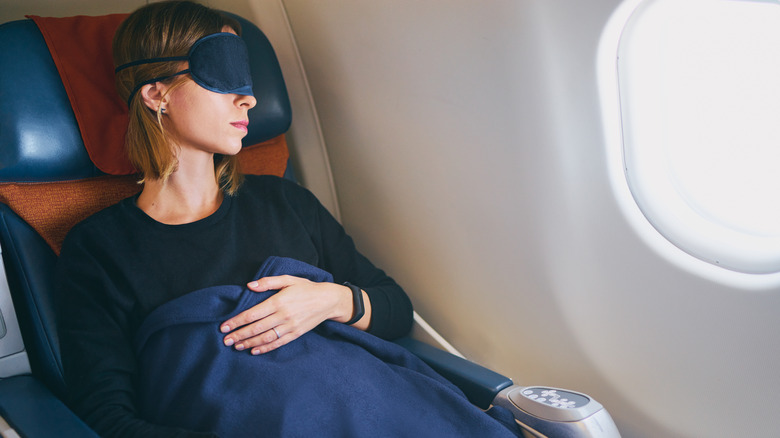 kudla/Shutterstock
Of all the ways to redeem frequent flyer miles, using your miles for a luxury experience typically offers the best high-value return. For example, let's say a round-trip flight from the U.S. to Europe in business class costs $5,000, but you can redeem 100,000 miles for this business-class flight. In economy class, this flight is $1,000 or 50,000 miles. In this scenario, your miles are way more valuable for a premium flight, and your upgrade costs two times in miles, while it would've cost five times more in cash. And this is typically the case when comparing the value of miles between economy and premium flights.
For most of us, spending $5,000 on a flight isn't typically an option. But that's the beauty of miles and points — finding travel opportunities you wouldn't usually consider. While miles and points can be used intermittently to keep travel costs lower, you'll find that redeeming miles and points on bigger, more luxurious experiences will almost always present more value.
Stay flexible with your travel plans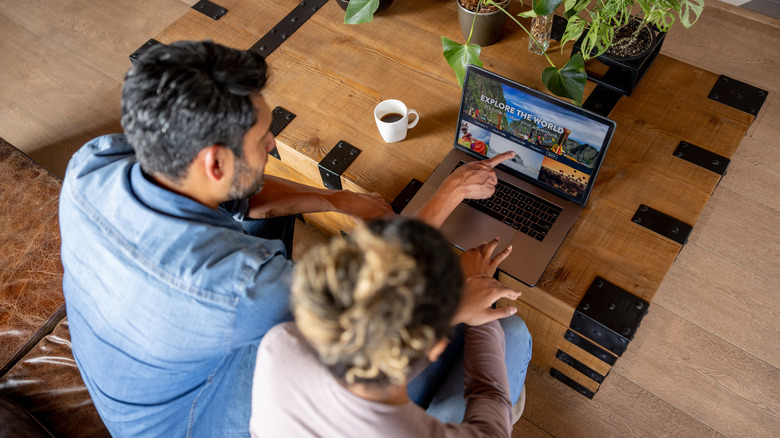 Andresr/Getty Images
If you plan on redeeming your miles or points for a vacation, flexibility can be your biggest ally. There are two general rules of thought. While vacationing during the peak season to your destination will be pricier, your miles or points can mitigate the skyrocketing cost, keeping your vacation within reach. In addition, much like redeeming miles for that first-class ticket presents better-than-normal value, the worth of your miles and loyalty points in relation to higher dynamic prices may also increase.
However, the value of your points/miles may also increase during off-season vacations. While higher prices during peak seasons may increase the value of your miles/points, the award dates of some airlines may also save you miles/points. Airline alliances and airlines typically publish a calendar of award spaces, which are dates that offer discounts for redemptions. For example, if a round-trip flight from NYC to Orlando typically commands 30,000 miles, various off-season award dates may cost 22,000 miles. By remaining flexible with your travel dates, you can maximize the value of miles and points, whether you travel during peak season or off-season.
Redeem for an all-inclusive resort stay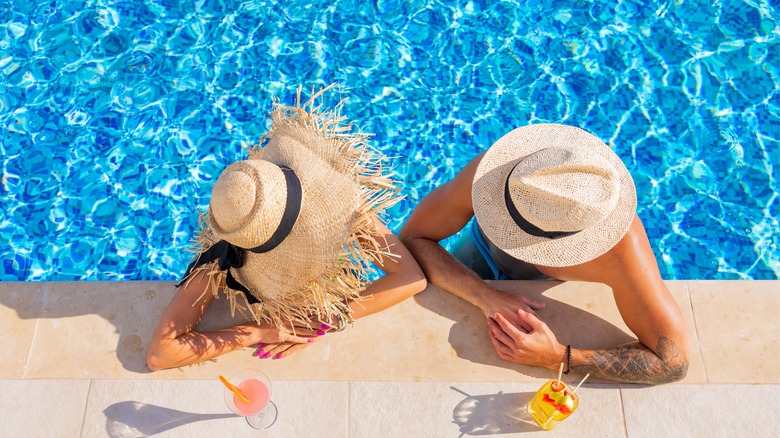 Kaspars Grinvalds/Shutterstock
When it comes to redeeming hotel loyalty points, you'll typically find more value when booking a more luxurious experience. However, it's important to consider the luxury trip's associated costs. For instance, you may find deep discounts on nightly rates for that trip to Fiji by redeeming your loyalty points. And that's great. But you'll need to budget for high food and drink costs, boat transfers, etc., which is totally fine if you've budgeted for it.
But when weighing the value of loyalty points, it's wise to consider what they actually reward you with. While the discounted room in Fiji is a great perk, redeeming your loyalty points at a luxury all-inclusive resort will probably increase the value of your points. Your loyalty points can cover accommodations, as well as food and drinks. If you stay away from the mini-bar, you may end up with an actual all-expenses paid stay.
Check for sweet spots across airlines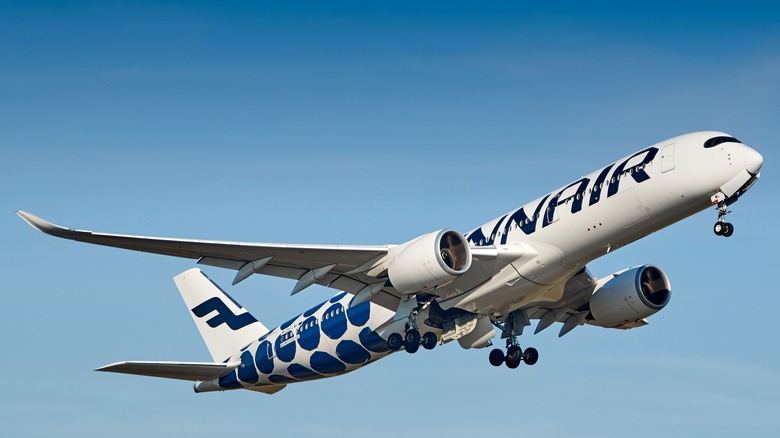 Wirestock Creators/Shutterstock
In terms of frequent flyer miles, most programs allow you to use your miles across the various airlines within an airline alliance. The three major airline alliances are Oneworld, SkyTeam, and Star Alliance. When joining a frequent flyer program, it's always a good idea to familiarize yourself with all the airlines within the alliance. Once you do this, you can search for "sweet spots" to help maximize your miles.
Sweet spot awards are travel dates through one airline that offer significantly discounted rates compared to other programs. For instance, let's say you find an award space to travel from NYC to Europe through American Airlines for 100,000 points. If you search within the alliance, you may find a similar flight during this award space for 80,000 points flying with Finnair, a fellow carrier in the Oneworld alliance. This heavily discounted rate is a sweet spot. By searching for and taking advantage of these sweet spots, you can maximize the value of your miles.
Save but don't hoard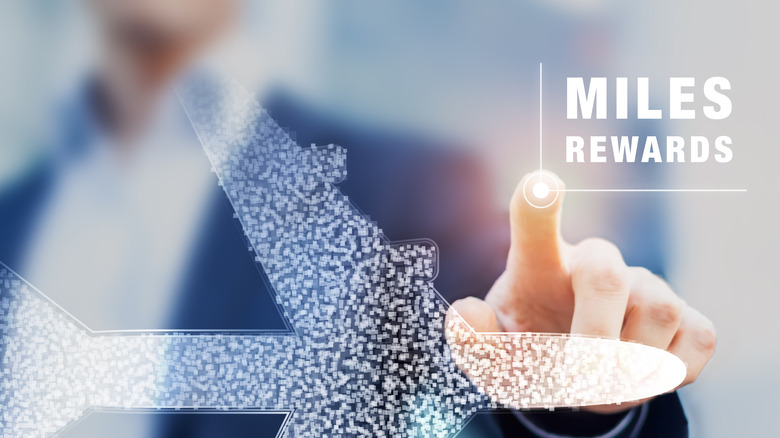 NicoElNino/Shutterstock
While the advice so far has addressed how to spend airline miles and points to maximize value, it's worth stating that your miles and loyalty points can also devalue over time. Although it's wise to accumulate enough miles and points to spend on larger purchases, as these can present the most value potential, hoarding rewards can backfire.
While co-branded credit card rewards don't typically expire, frequent flyer miles and hotel points tend to expire between 12 to 36 months due to inactivity. There are exceptions, and many airlines and hotels are beginning to offer more generous no-expiration policies, which creates another problem — inflation.
Hotel points and airline miles react to the same market forces as other forms of currency. As more and more airline and hotel loyalty programs implement no-expiration policies, which may offer you peace of mind, it creates more airline miles and hotel points in circulation, leading to devaluation. In other words, that flight that once cost 100,000 miles now costs 120,000 miles. So, no matter how you choose to use your miles or loyalty points, you'll need to redeem them in a timely manner to ensure they don't expire or devalue too much.