What You Should Know Before Converting Your Hotel Points Into Airline Miles
AJR_photo/Shutterstock
Hotel loyalty points and airline miles operate in the same way. Similar to earning miles for flying, you earn reward points for hotel stays. Many hotels also now offer co-branded credit cards, much like airlines offer credit cards. These co-branded credit cards allow you to earn miles or reward points when you make purchases using your card.
Most hotel loyalty programs now also allow you to convert your hotel reward points into miles with partner airlines. For instance, Hilton Honors allows you to convert your points into Delta SkyMiles, while Marriott Bonvoy members can convert their reward points into United MileagePlus miles. However, when you turn your hotel points into airline miles, your hotel points will typically lose some value.
Overall, you maximize your hotel reward points when you use them as intended, such as redeeming points for free award stays with the hotel or maybe for a room upgrade. However, there are a few instances when transferring your hotel points into a frequent flyer program may make sense, even if you're giving up some value.
Get better rates with bulk conversions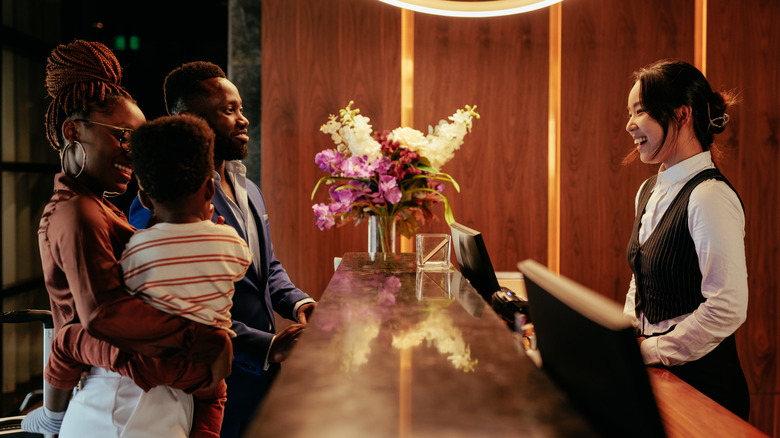 Dimensions/Getty Images
In today's interconnected world of travel, most hotel rewards programs allow you to convert your loyalty points into airline miles, including Wyndham Rewards, World of Hyatt, Best Western Rewards, Hilton Honors, IHG One Rewards, Le Club AccorHotels, Marriott Bonvoy, and Radisson Rewards.
Before transferring your hotel reward points, you'll need to research each program's partnering airlines and compare the ratio between hotel points and airline miles. In many cases, you'll lose value because the ratio between points and miles isn't great. For example, according to The Points Guy, the exchange rate between some hotels and airlines can be as bad as 10:1.
However, some hotel reward programs offered tiered rates, which increasingly feature better ratios as you convert larger amounts of points. For instance, The Points Guy notes that if you convert Marriott Bonvoy points into United MileagePlus miles, you can receive a ratio of nearly 2:1 if you exchange at least 112,000 hotel points. You may still lose some value on your Marriott Bonvoy points, but it's not as severe when converting your points in bulk. 
Try to avoid hotel point conversions when possible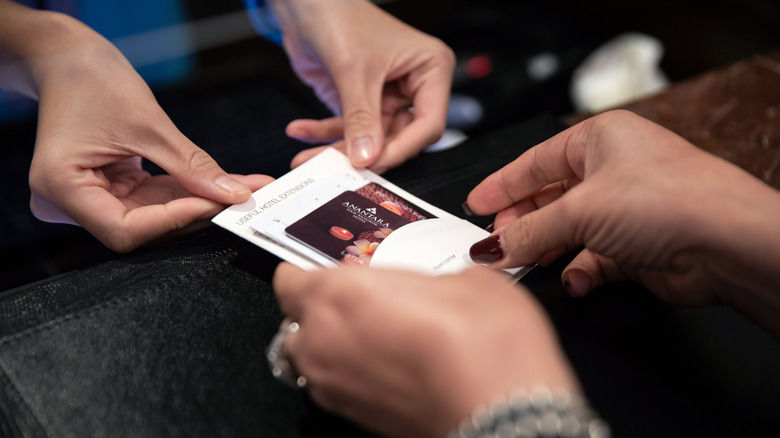 Bloomberg/Getty Images
On the opposite end of the spectrum of bulk conversions, converting small amounts of hotel points into airline miles may also make sense in some cases. For instance, if you're only a few thousand miles away from a great award flight opportunity, then you may want to consider converting some of your hotel points. This is particularly true if the award flight offers incredible value. That said, using a co-branded credit card to earn a few extra miles may be a better idea.
Overall, it's almost always a better idea to redeem reward points for hotel stays (or other hotel-related expenses) and redeem airline miles for flights, as conversions between the two will typically result in lost value. That said, most hotel reward points expire after prolonged inactivity, so redeeming them before expiration — no matter how — is always better than losing your points completely.