Here's How Far In Advance You Should Really Book Your Cruise
Mariakray/Getty Images
It's the be-all and end-all question in travel: When's the absolute best time to buy a plane ticket, reserve a hotel room, or in this case, book a cruise? While there are plenty of factors that impact cruise prices, the stone tablet rule that pinpoints a time for receiving the best possible deal has yet to be uncovered — and for good reason.
The "best" time really depends on your priorities and preferences, as well as the route, cruise line, and when you're sailing. While a grand Goldilocks formula to score the best deal doesn't exist, there are strategies to find value after factoring in certain considerations.
Once new itineraries are listed, cruise lines tout early-seabird specials, and in some cases, you may indeed find the best fares by booking early. On the other hand, we've all heard stories from seasoned cruisers scoring incredible last-minute deals. To throw in curveballs, the cruise industry also frequently runs promotional and flash sales. So, how far in advance should you book a cruise? We'll look at the benefits and drawbacks of early, last-minute, and promotion-hunting booking strategies.
Booking early offers peace of mind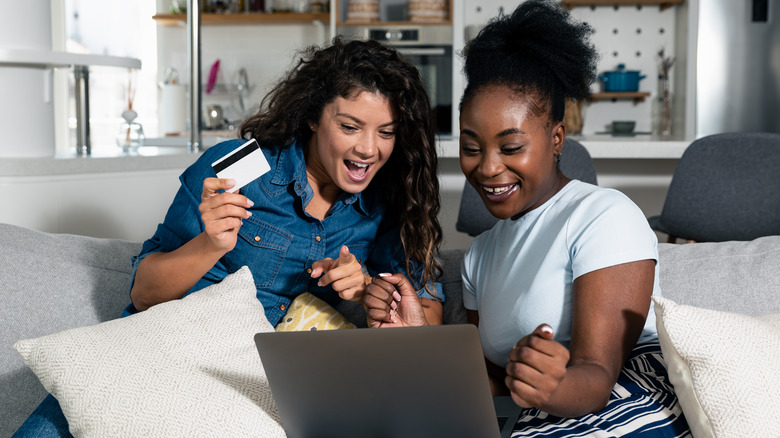 Srdjanns74/Getty Images
It's true that cruise lines offer appealing introductory fares, as there are a number of incentives to do so. Mainly, the cruise lines want to ensure that the ship sells out as early as possible to avoid scrambling to offer last-minute deals closer to the sail date. (More on this in the next section.)
There are scenarios in which booking as early as possible is a wise strategy. For instance, Disney Cruise Lines tend to sell out ahead of time, as do itineraries with a limited sailing season, such as Alaskan cruises. But, when it comes to cost, the risk of a cruise selling out isn't the entire reason to book early. Since cruise lines adjust their prices based on cabin vacancy, the cruise only needs to sell well to continually raise their prices.
If you wait to book a cruise on an in-demand ship, you may find yourself paying more later. Or worse, you could pay more for a less-than-ideal cabin. Overall, if your cruise is sailing during peak season or it's a particularly popular (or limited) itinerary, then you may find value by playing it safe and booking an introductory fare. Many cruise lines open up reservations up to two years ahead of time. Along with scoring a good fare, you'll also enjoy a larger cabin selection and a bit of peace of mind knowing you're not risking price increases.
Flexibility can mean last-minute deals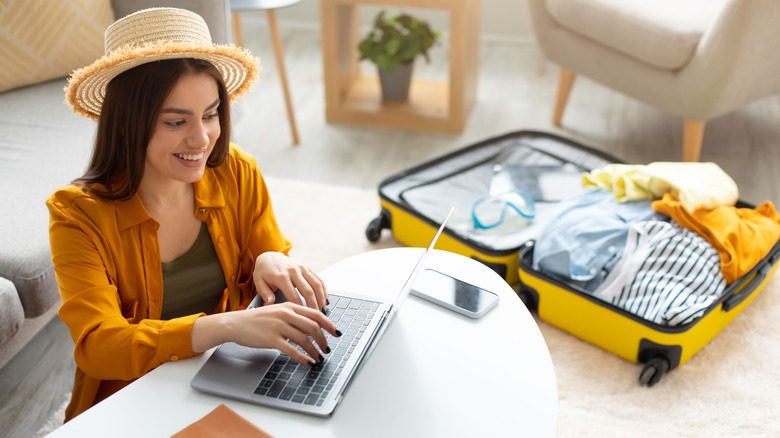 Prostock-studio/Shutterstock
If you're flexible (and appreciate rolling the dice a little), then waiting to hunt for last-minute deals may be a value-finding strategy. Just as fares increase as the ship fills, fares can dramatically decrease if the ship fails to do so. According to The Points Guy, last-minute booking is considered purchasing a cruise after the final payment is due from booked passengers, which is usually 60 to 90 days before departure. By this time, the cruise line has an accurate idea of how full the ship will be.
If the ship isn't full, the cruise line will typically offer last-minute deals to fill their empty cabins. While you probably won't find deals on prime cabin locations or high-end suites, you could still score excellent fares. When it comes to booking last-minute, the key is being flexible with your cabin and open to different itineraries.
Finally, if you'd rather not book years in advance and find hunting for last-minute deals too risky, then consider shopping for cruises during wave season. From January through March, cruise lines typically offer promotional sales for upcoming dates.