Should You Book An Airbnb That Has No Reviews? Here's What To Consider
neytz/Shutterstock
Imagine scrolling through Airbnb looking for the perfect place to stay for your next getaway. Then the image of your ideal accommodation comes into view and your excitement soars. But alas, the property has no reviews. Bummer.
Reviews are important to determine if the property suits your needs and preferences. With reviews, you'll learn what other guests liked or didn't like about the property or host, so you can have the right expectations when you get there. Reviews also highlight the pros and cons of an Airbnb you're eyeing, including nearby attractions, quirky or weird features, and other things future guests might need to be aware of before booking. Reviews are useful in assessing the host's response and responsiveness to queries as well as customer service or treatment of guests too. In short, reviews can help save you from a difficult host and a headache-ridden property.
So, it's completely understandable why you might want to stay away from Airbnbs with no reviews. It's a generally risky undertaking. However, having no reviews shouldn't hinder you from booking a good property, considering other factors.
When you should consider booking an Airbnb with no reviews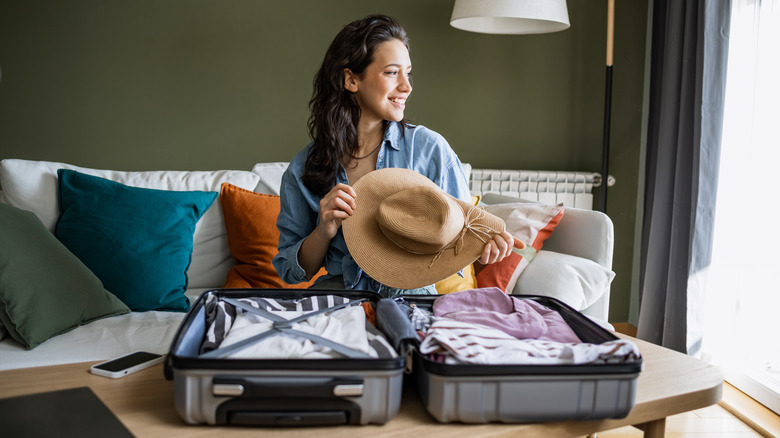 Riska/Getty Images
When a property has no reviews yet, take a look at the images. The listing should have enough, and the photos should look like how the host describes it. The Airbnb should also be easy to book and have a flexible cancellation policy.
If the property is listed by a Superhost, you'll most probably be in good hands as they know what they're doing. Airbnb gives the status if the host complies with a set of criteria, including more than ten bookings, less than a 1% cancellation rate, a 90% response rate, and a 4.8 or more overall rating. If your host doesn't have a Superhost badge, check their profile. A good host should have a decent photo and intro. Also check if they have other listings and read reviews there. Send them a message asking for more information about the property, additional images, or even a video walkthrough. Based on their response, you'll find out how they interact with you and how soon they reply to your messages.
If the property is a new listing, the lack of reviews is normal. It will take some time before the Airbnb gets reviews. It's also likely you'll be among the first to review it should you take the leap.
When you shouldn't book an Airbnb with no reviews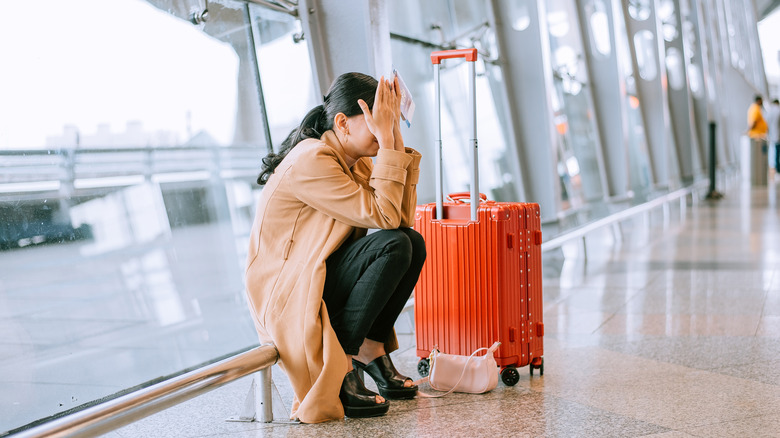 Kschong/Getty Images
Listings with no reviews coupled with a few red flags should make you stay away as they might be scams. Yes, there are scam listings on Airbnb and you should be wary of them. According to USA Today, a bait-and-switch happens when your host forces you to stay at a different property than the one you booked. A host could also file false claims of damage so you pay them extra. 
Price is also a good indication of a possible scam. If prices are much lower compared to the average price for other properties in the area, then you should be extra careful, especially if the host wants to take the transaction outside of Airbnb. Communicating with your host or paying for your stay outside of the site is against the site's policies. And, if a property is listed multiple times or uses a fake address, you should move on to the next one.
Or, if you're not comfortable taking the risk, don't. As possibly the first guest at an Airbnb property, you're bound to encounter some issues. Some people like adventures and surprises, some people don't. If you're the latter, an Airbnb with no reviews won't be your cup of tea and that's okay.