Here's What It's Like To Book Travel Through Costco
Ground Picture/Shutterstock
You might know Costco as the seller of the popular Kirkland Signature goods at warehouse prices. But that's not all Costco has to offer its members. Aside from its bulk product deals, the big-box retailer also provides members discounts and perks in the travel segment with Costco Travel.
You can look at Costco Travel in two ways: either as a travel booking service or as an in-house travel agency for its members. Yes, the service is limited to members, just like what you'd expect when shopping at Costco. But instead of groceries or other household items, you'll be shopping for vacation packages, cruises, hotels, and more. Costco has been involved in the travel industry for more than two decades now. But not everyone knows what it is nor what the booking process is like. We'll shed some light on that.
What can you book with Costco Travel?
There are lots of things you can book with Costco Travel, including hotels, car rentals, cruises, theme park tickets, guided tours, and vacation packages. You can also book airfare but only as part of a vacation package and not on its own. So, you can book a flight with your hotel or with your hotel and car as a bundle.
While you can pretty much buy a ready-to-go vacation package or DIY your own, the options for the latter can be limited. If you search for hotels on Costco Travel, for instance, you'll find that the offerings are restricted to bigger brand names such as Hyatt and IHG, i.e., you won't find many boutique properties here. The same goes for its car rental partners, which only consist of Alamo, Avis, Budget, and Enterprise as of this writing.
Fortunately, when it comes to cruises, Costco's offerings are more extensive. You'll be able to find sailings from Carnival Cruise Line, Royal Caribbean, Azamara, Disney Cruise Line, Unique Boutique River Cruises, and more. You can also book tickets and packages to Disneyland, Walt Disney World, and Universal Orlando, or purchase vacations from Adventures by Disney and Trafalgar Guided Vacations.
How much does it cost?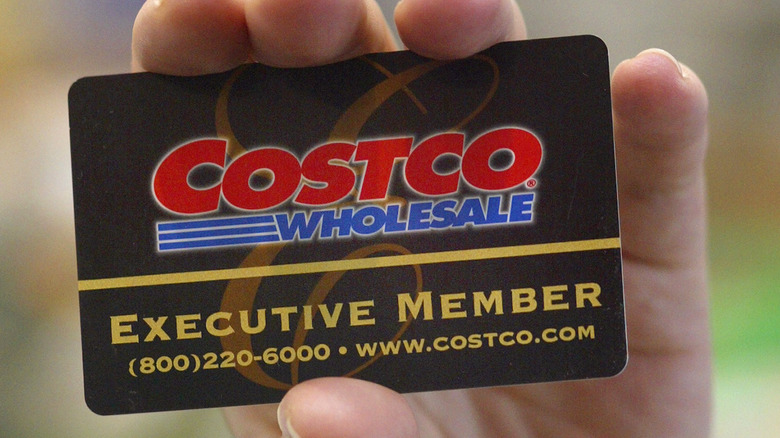 Tim Boyle/Getty Images
As mentioned, you'll need to be a member to be able to book your vacations with Costco Travel. There are currently two membership tiers: Executive and Gold Star. The basic level is the Gold Star membership which currently costs $60 per year. Meanwhile, the Executive membership, with its additional discounts on Costco services and 2% annual reward up to $1,000, costs $120 annually. Depending on your budget and needs, the upgrade might be worth the perks.
Prices of hotels and other bookings at Costco Travel already include taxes — at least for hotels and vacations that include airfare — so you don't have to worry about paying a different price at checkout. The offerings also come at various price points, so there's something for every budget. You can book a package for less than $500 per person or splurge on a dream vacation. To rack up savings and more value, look for deals featured in the Costco newsletter; those available for a limited time; and those that are part of Kirkland Signature and Buyer's Choice. You'll save even more if you pay early, but you can also opt to pay the deposit or airfare and settle the balance through a recurring payment plan.
What's the booking process like?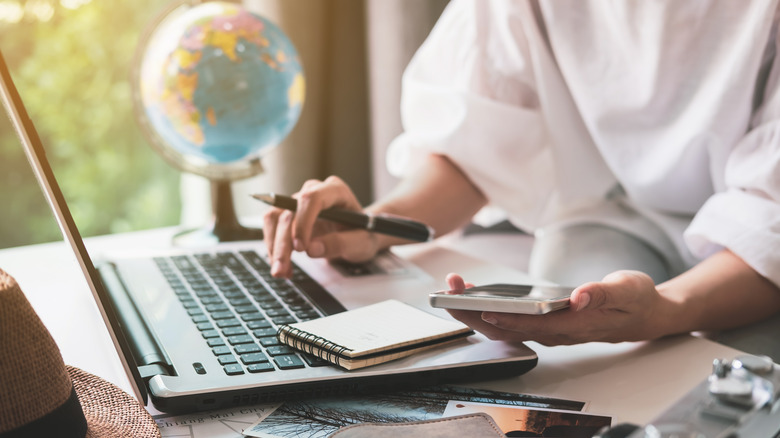 Kitzcorner/Getty Images
You may or may not create an account at the Costco Travel website. As long as you're a member, you can book hotels, car rentals, etc. either way. When you have an account on the website, you can log in, browse the offerings, and make a purchase. If you don't have an account on the website, you can simply opt to "continue without an account" when prompted and enter your last name and membership number.
On the home page, you'll see a form you can use to search for vacation packages, hotels, cruises, and rental cars. You can filter the search results by destination and region. Every option available on the dates you select will appear. If you're working with a small budget, you should look at the "$499 and under" deals first. The options here change regularly, so if you don't find anything you like, just check back later. Follow the same advice for anything you'll book with Costco Travel. Your options can include a flight, and you can select your preferred seat on your flight after you book. If you don't have trip insurance yet, Costco will diligently send you email notifications to buy it, reveals Ginka of Ginkaville, who shared that everything went as planned during her Costco Travel vacation.
What benefits can Costco Travel provide you?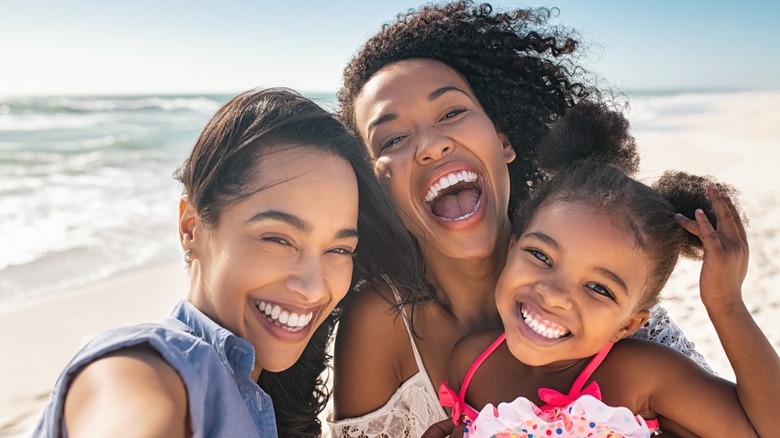 Ground Picture/Shutterstock
When you book with Costco Travel, you'll find great options in terms of value and at competitive prices. "In these bundled packages, our buyers vet and hand pick each resort and component. ... We limit our selection to ensure the best quality and value," Chris Hendrix, Costco Travel's assistant vice president and general merchandise manager, told USA Today. Unlike travel agents who work on commissions, Costco's professional buyers secure the best value and pass on the savings to Costco Travel customers.
As a result of this vetting process, you won't find sketchy providers but rather companies that offer quality products and services. Costco buyers also often negotiate perks that become free add-ons to your package, including complimentary amenities, tour credits, free breakfasts, and Costco gift cards. Executive members can expect even more discounts and benefits, such as room upgrades.
So, while Costco isn't the most affordable option out there — except when you need an additional driver on your rental car — its prices are competitive. Fodor's notes that Costco Travel prices were within $200 compared to offerings from other sites. What sets the service apart is the convenience and value it offers in a one-stop-shop setting. "If you're looking for convenience with booking a trip, Costco excels in that regard," Jon Stephens, the director of operations at Snowshoe Vacation Rentals, told Fodor's. "It is incredibly easy to curate a trip to your unique liking and book everything simply in one spot, eliminating much of the trip-planning stress."
What are the limitations of booking with Costco Travel?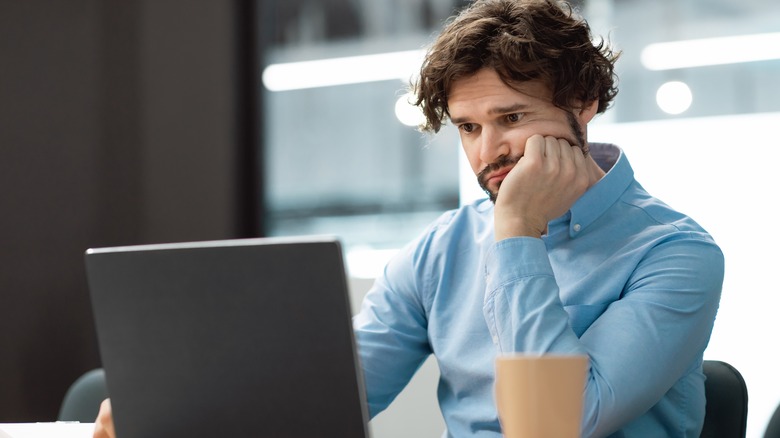 Prostock-studio/Shutterstock
While Costco Travel does offer cruises, theme park vacations, and getaways to popular destinations such as the Caribbean and Mexico, the destinations are quite limited and your accommodations are most likely going to be big resorts or hotels. And, as with other vacation packages and booking sites, you may still run into some problems or issues outside of Costco's control. When this happens, try reaching out to a Costco Travel representative.
In addition, if you're looking at the site's homepage for travel inspirations when you're not sure what you want, you might end up getting overwhelmed. That's because Costco Travel's convenient one-stop-shop setup is more useful for those who already know where they want to go or what they want out of their travels. If this isn't you, talking to a travel agent might still be the best option. "I think maybe when you're not exactly sure what is the best option for you is really a time when you should be reaching out to an expert that understands the differences between cruise A and cruise B," Kerry Mooneyham, owner of Midwest Travel Solutions, shared with USA Today. "But if you know exactly what you want, that's a time where you might only be looking at, you know, 'What's the best value for me?'"