How To Get Priority Boarding On American Airlines
Pyrosky/Getty Images
Frequent travelers will be the first to admit that priority boarding is pretty sweet. It's not everyone's cup of tea, as some travelers don't want to spend any more time in their seats than they have to. But you have to admit, being first on the plane can have a lot of perks. Namely, you don't have to squeeze past rows of people; you're guaranteed space in the overhead bin; and you can take your time to get settled into your seat.
With American Airlines, priority boarding includes Groups 1 through 4 and you too can snag access to these coveted boarding groups a few different ways. Most people know you can get priority boarding by purchasing a seat in business or first class, but there are actually several other ways one can access this perk without having to shell out thousands of dollars or spend thousands of miles. You can pay for it separately and also gain access through elite status or credit card perks.
Pay for it out of pocket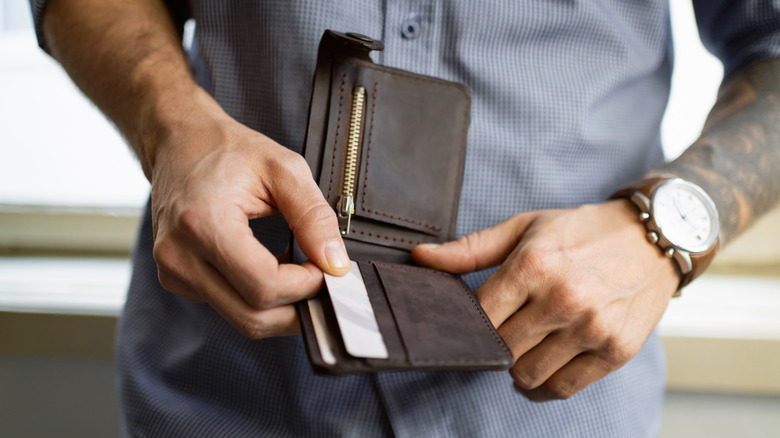 Srdjanpav/Getty Images
As we mentioned, the easiest way to get priority boarding with American Airlines is to fly in a premium cabin. First class passengers board in Group 1; business class passengers board in Groups 1 and 2; and premium economy passengers board in Group 4.
On American Airlines, premium economy is more expensive than a seat in economy, and obviously less than a seat in first or business class. You get a little extra legroom, a comfier seat, more reclining space, premium meals, and larger screens for in-flight entertainment. Premium economy also grants you priority check-in and boarding. Voila!
If you don't want to spring for a seat in premium, though, American Airlines also offers the option to pay for priority boarding separately, which will grant you boarding in Group 4. The price for this add-on varies depending on the flight but can cost anywhere between $9 and $74 dollars.
Gain access through elite status or credit card perks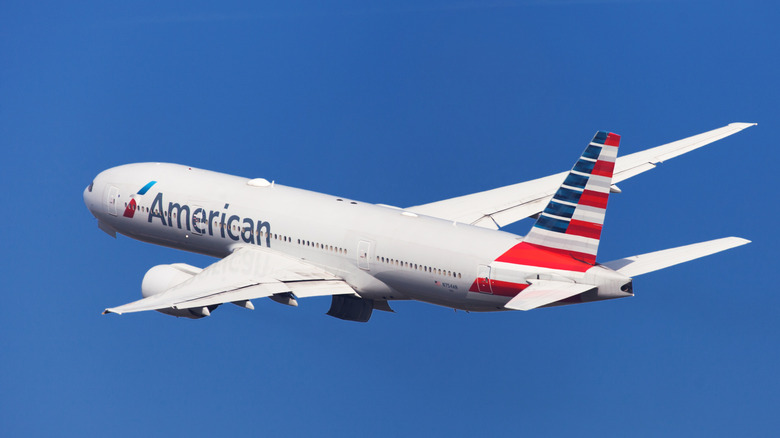 Santirf/Getty Images
If you travel often with American Airlines, JetBlue, or other Oneworld alliance members, and you're signed up for one of their frequent flyer programs, you can access priority perks with any level of elite status, even the lowest one. AA Executive Platinum, the highest elite status, gets to board with Group 1. In Group 2 you'll find Platinum Pro and the highest tier for Oneworld alliance elite status holders, Emerald. Group 3 is reserved for middle-tier elite status holders including Oneworld Sapphire and American Airlines Platinum. Finally, Group 4 welcomes Oneworld Ruby and American Airlines Gold.
If you're not a frequent traveler but you still like to get your perks where you can, there is always the option of signing up for a travel-friendly credit card. Consider getting American Airlines' partner credit card, the Citi® / AAdvantage® Executive World Elite Mastercard. This is one of the best ways to earn miles and get access to perks like priority boarding but also priority check-in, access to Admiral Club lounges, and credits to apply for Global Entry and TSA Precheck.